Digitally Sharing your Proof of Age
Anyone can verify the authenticity of an Age Proof Digital Card with consent. No software required, just a PC, laptop or smartphone capable of scanning a QR code with a camera.
Verifying a Luciditi Age Proof
Present your Age Proof. Tap to flip and reveal a time limited QR code for scanning.

Scan a PASS QR code using your Luciditi App and follow the instructions
The Luciditi App has to talk to the Luciditi Digital Identity Platform to get your data, just like your banking app. But you can also keep an copy of your Age Proof in your Luciditi app for offline use.
So if you're trying to get into a festival with no internet, don't worry, you can still prove your age.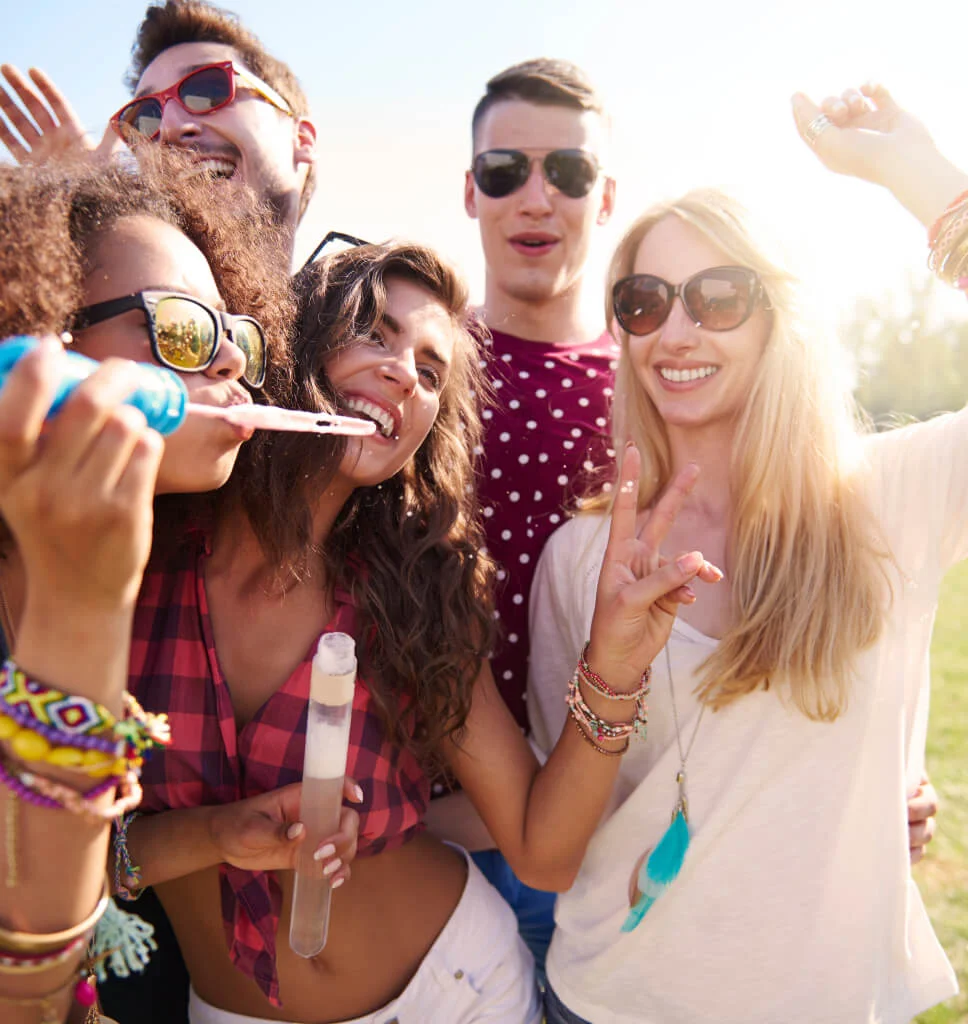 Locally held Age Proof data is deleted automatically after 7 days. You'll need to reconnect to Luciditi to refresh off-line access for a further 7 days.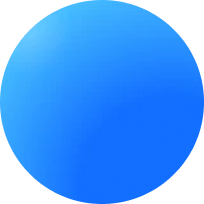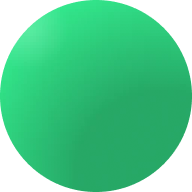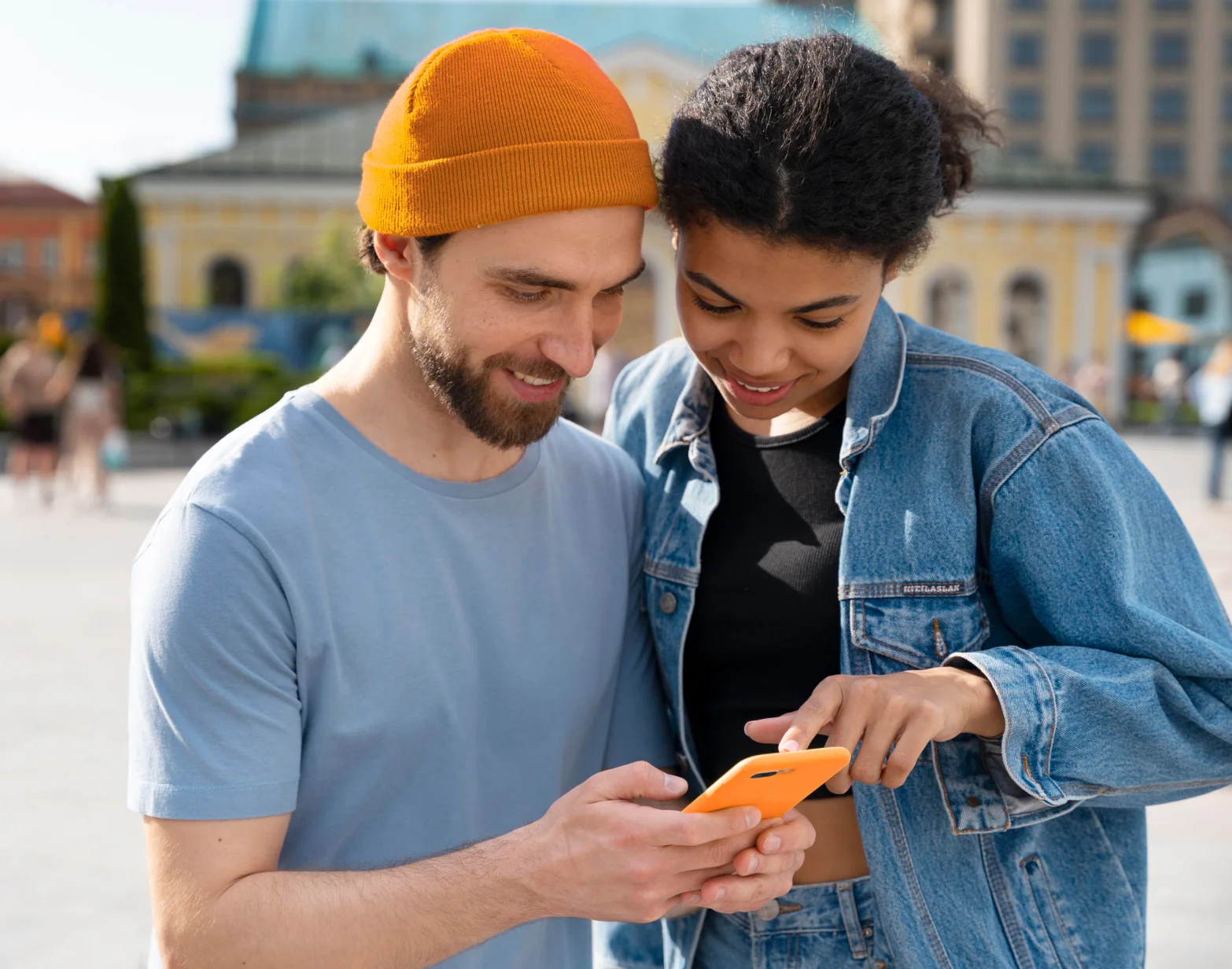 Entering Gaming or Gambling premises


Age Restricted Games and Music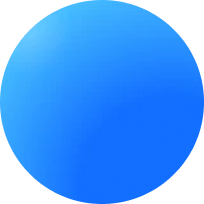 Important information
Luciditi is a platform of trust and as such, anyone participating needs to be sure that all other users are genuine.
For this reason, we are unable to create accounts for individuals that cannot pass Digital ID Verification to the high standard required by our certifications.
Our support team are available to help when things don't quite work, for example, you might have moved recently or changed your name.  Sometimes however our electronic checks used to confirm your supplied name, age and address details (which incidentally are the same ones used by banks when you open a new account) are unable to confirm who you are.  This may happen if you are younger, have never had a bank account or do not appear on the electoral role.
In the event that we cannot confirm your name, age and address we pass on a small charge. Partly as it costs us to perform these checks (as we are neither a bank or a charity) but also to prevent inappropriate use for purposes not related to genuine Age Proof applications.
If our team are unable to resolve your issue, you may be more suited to manual ID verification offered by traditional, physical PASS card providers. A list can be found here The National Proof of Age Standards Scheme
Fraud Prevention
As you would expect, we have a zero-tolerance towards attempted fraudulent account creation.
Our systems continually monitor activity on our platform in order to ensure that it is not used maliciously. We are obligated to report misuse and attempted fraud wherever it occurs so that we can protect the people and businesses that rely on Luciditi every day.
Warning
Any applications attempted fraudulently either by submitting false information, attempting to bypass anti-spoofing of a selfie or using fraudulent / invalidated / expired ID documents will not be refunded and where appropriate, referred to the authorities, police and anti-fraud agencies without notice.
Any active Age Proof credentials that are identified as fraudulent or no longer valid by a government agency or the police will be suspended along with access to the Luciditi App.
Frequently Asked Questions

Using your Age Proof Digital Card
Using your Luciditi Age Proof Digital Card to prove your age is simple!
Showing your Age Proof
There are several ways in which you can access it.
If connected to the internet, open the Luciditi app and Sign In. Tap on your selfie to show the card
Alternatively once signed in, from the home screen tap the Credentials option, find the card in the Active list and Tap to show it
If you aren't connected to the internet or have a poor signal, open the Luciditi app but rather than signing in, Tap the green 'Luciditi Age Proof' button to access the offline version of your card. Note that the green button only appears if you refreshed the offline copy within the last 7 days (and you didn't disable offline card access)
Card Contents and Security
Your Age Proof card shows your name, date of birth and unique card reference number, type of card 16+ (green background) or 18+ (blue background). Your selfie is the one taken when you activated your card and cannot be changed.
The display contains security features such as a moving (or 'parallaxed') background as you tilt the phone and an official PASS hologram and logo visually prove to the acceptor that it is a genuine card rather than an image or video.
When verifying you'll see a random symbol and code displayed which will match the verifiers display. If the QR code isnt scanned in time, you can tap the
Digital Verifying your Age Proof – anonymously!
Acceptors will want to digitally verify your card by scanning the QR code on the 'back' of your card. To reveal the verification QR code:
Tap the card face to flip it, revealing a time-sensitive QR code, one-time code and symbol, Acceptors don't need any special equipment or Apps installed, just an internet connected smart phone or tablet with a camera and web browser.
Unless using the offline version of your card, a second or two after scanning the code, you will receive a request to confirm temporary access to your card details – you'll need to accept that for them to receive a response. If in offline mode, they wont see your card selfie.
Their device will show a result which indicates that your card is genuine (if not it will be red) and valid for the purposes of age acceptance. They can also tell that the transaction was valid because the one-time code and symbol on your card matches the display on their own device
All that the acceptor will see is your age (NOT your date of birth or your name) and your Age Proof card number. They will also see your selfie if you have chosen to give them temporary access
Verification is anonymous and no personal data shown on the acceptors device. They only need to know if you meet the age requirements and that the person presenting it is who they say they are.
Unless acceptors are using a Luciditi app, no details of the verification process remain on their device for more than a minute. If they use Luciditi, they'll hold a record for a period of time. However, you can choose not to allow this and also revoke access afterwards if you wish.
Further information for Acceptors can be found on the Verify page.

Offline Use
Luciditi requires access to the Luciditi Digital Identity Platform in order to view your data, just like modern banking apps.
Credentials such as the Luciditi Age Proof are stored locally (for 7 days) so that when you have no or limited internet access, you can still access your Age Proof. 
Signing in to Luciditi automatically updates your offline Age Proof, there's nothing for you to do.
If you are planning to be in an area where there's likley to be no or poor internet service (eg at a festival), just be sure to Sign In to Luciditi before you travel so that you can access your offline Age Proof if needed.

Not all Digital Proof of Age Cards are Equal
A Luciditi Age Proof isn't just a digital version of a physical card, it is a verified credential that exists on the Luciditi Digital Identity Platform and on your phone for offline use.
Luciditi is designed to protect users from fraud by securing their sensitive data and giving them control over how it is used. 
A Luciditi held digital credential such as a Luciditi Age Proof card can be trusted as being authentic, verifiable and safe to accept. 
You can use your Luciditi App both on and offline to prove something about yourself, not just your Age. Whenever you see a Luciditi logo online, either on an application form or when logging in, you can save time and securely provide the information requested or sign in without a password.

How Safe is My Data?
The Luciditi App which provides access to your Luciditi Age ID is known as a "Secure Digital Wallet". It's not used to hold money but sensitive personal information that needs to be protected and shared securely such as your identity.
Aspects of your identity can be shared with others electronically in a way that is safe and secure, such as proving your age to a retailer with your Luciditi Age Proof.
Once your data is secured in your Luciditi account only you can read and access it – not even Luciditi.  We do this though use of public key encryption which is considered unbreakable by todays technology and used by banks and financial institutions across the world.

Lost or Stolen Phone
If lose your phone or it is stolen, don't your account and data remain safe.  It can be re-paired onto a replacement device even if you no longer have access to your old phone – you'll need to know your Luciditi pass-phrase if you have backed up your data keys. 

Data Sharing
Your data cannot be shared without your explicit consent and when you do, you'll have a record of that event (if online at the time). You'll be able to see that once used, access to your data is automatically revoked and no longer accessible to the person or system who needed to verify it.  There is no such thing as permanent sharing in Luciditi, it's always temporary and under your control.
When your Age Proof is digitally verified, you are not supplying any personal details other than your selfie (so the acceptor can check it's you in front of them). If you are using your offline Age Proof, your selfie isn't shown on the acceptors device so they may ask to look at your device to check its yours.

Refusal to Accept your Age Proof
As with any form of ID, it is the acceptors choice to decide if they wish to accept it.
Luciditi provides an officially recognised proof of age credential in digital form.  The PASS organisation is responsible for industry awareness so that as many places as possible recognise it.
If a retailer or organisation will not accept your Age Proof, please ask them to scan the QR code on the back of your Digital Age Proof to prove that it is real. They can visit the verify page on this website to find out more.
Physical PASS cards are recognised under the UK Government's guidance on "The Licensing Act For The Sale of Alcohol as being an acceptable form of Proof of Age". When the legislation is updated (we expect this to happen in 2024), the same will apply to Digital forms of PASS, including Luciditi Age Proof. So whilst you can use it to enter a licensed establishment, at this moment you cannot use it to buy Alcohol and will need to provide an additional form of proof of age.
If you have issues using your Digital PASS card, please raise them via the refusal to accept form on the PASS website.

Certified Identity Service Provider & PASS Issuer
Arissian Ltd and the Luciditi platform have been independently audited against the PASS standards in order to become an issuer of a Proof of Age credential.
The PASS organisation, appointed by the home office, have granted Arissian issuer status. A Luciditi Age Proof with the PASS logo and digital hologram provides acceptors with confidence that they are dealing with a genuine Digital ID. Only appointed issuers are allowed to hold the PASS Digital hologram – it is a criminal offence to reproduce it otherwise.
In addition to PASS certification, we are also an accredited UK Digital Identity Service Provider (IDSP). IDSP status means that when we digitally verify an identity, we do so to a consistently high standard and confidence level. We are one of a small set of specialist suppliers who have implemented the UK Digital Identity Attribute and Trust Framework (DIATF).
Arissian Ltd is ISO27001:2013 certified and registered with the Information Commissioners Office (ICO).

Privacy & GDPR
The Luciditi App allows you to exercise your right to be forgotten under GDPR using the Delete Account and Data option.  This process is irreversible so please read the information provided in-app carefully.
Please see our privacy policy
If you delete your account, you'll need to re-purchase a Luciditi Age Proof and perform ID verification again.

The Future of Age Proof
We are currently working with the PASS technical team to help build "Universal Acceptance Standards for PASS". This means that in future, you'll be able to prove your age at a checkout by simply scanning a QR code or using the contactless capabilities of your phone. No staff member required so no waiting around!
Features such as this will automatically be applied to the Luciditi App at no extra cost.

Contacting Luciditi
All enquires must be made via our contact form so that we can guarantee delivery of your query and track progress through to resolution.
Our business hours are Mon-Fri 9:30am to 05:00pm.
We can help you with:
Questions prior to placing an order
Technical Issues placing an order or problems with Payment
Issues with the Luciditi App including ID Verification
Complaints
We can't help you if:
Someone refused to accept your Age ID (see refusal to accept your Age Proof above)